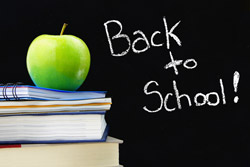 About a month ago I offered everyone a Grand Opening special. Today
In case you're wondering about this, you can read about the back to school special here.
Just like the free website service, you'll need to tell me where to send the information to, but the information is free and there is no obligation on your part.
On a side note, I also wanted to point out that if you want to be alerted of upcoming specials, you should subscribe to the website by entering your name and email on the right hand side.
I will always post the specials here on the blog,  and they are listed on the Specials page (top menu) but if you forget to check the blog, you could miss the opportunity of the year! So sign up and stay tuned for other amazing offers coming soon.