Update: This is an html5 only template. It is not a fully developed wordpress theme. In order for you to use this as a wordpress theme, you'll need to develop it quite a bit. I don't recommend you try this unless you're experienced in WordPress theme development.
---
I ran into this the other day and it looks awesome. I think this may be the new theme for Real Free Website sites, if I can use it. We'll see. But don't wait for me to set it up, check out why this is a cool theme and the download link is below.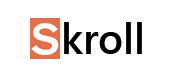 Skroll is a Responsive HTML5, One Page Template. Which means it's pretty awesome and cutting edge. In case you haven't noticed, one of the hot trends in webdesign is the single page layouts. One page gives you all the goods, you just keep scrolling down.
Apparently this design approach is ideal for mobile devices, especially iPads.
Design wise, the layouts look pretty awesome when they're in one page and they're done well. But functionally I think they could be a little bit restrictive. Not to mention confusing to average web users.
Here's a quick look at it on a short video I made:

Nonetheless, I think you should check this out because it is free right now. When I say right now, I think it will be free for a limited time only so you might want to check it out right away. Download it from Creative Market now. Creative Market has it on their site as one of the Free Weekly downloads –that's what makes me think that it won't be available for long.
Skroll is made by Designova and after checking out their portfolio, it looks like they make some pretty cool looking themes. So be sure to check them out as well.